The Step-By-Step Blueprint To Build A Passive Income Dividend Portfolio & Retire Early
Want to build a passive income portfolio that works FOR YOU so you can retire early and spend more time with family and friends?
Well, that's the dream, right? You probably think I'm talking nonsense as dividend investing isn't something that's exactly talked about on Wall Street or the financial media.
Wall Street wants to sell you on the next hot stock or initial public offering (IPO) so THEY can make their money.
But they don't care about your wallet or retirement savings at all.
I've been there and done that. And let me tell you…I lost a good chunk of money and time chasing these so called "Wall Street investing strategies!"
These are high risk, high reward investments that have a big chance of bankrupting you.
Luckily I stumbled into the world of dividend investing thanks to a tip from a dear friend.
Let me ask you this one important question:
What if there was an investment strategy that could provide you with a steady stream of increasing passive income for life?
And no...I'm not talking about winning the lottery here!
This strategy allows you to live off your stock portfolio without having to sell stock to fund your lifestyle.
This may come as a big shock to you…but the best way to generate long-term stock returns is through dividends, NOT capital gains.
Buying dividend stocks is much better than chasing the next "hot" thing.
These so called "Wall Street darlings" do well for a few years. However, they eventually fizzle out and leave you with a big hole in your wallet.
They may even stop you from reaching retirement altogether!
Dividend Aristocrats have been around for decades and will provide you with a source of steady passive income for many, many years.
In fact, they are literally paying YOU to hold their stock.
Consider this INSANE statistic:
If you invested $100 in the S&P 500 10 years ago, you would have $197.91 today
However, if you invested $100 in the S&P 500 Dividend Aristocrats index, you would have $254.25 today!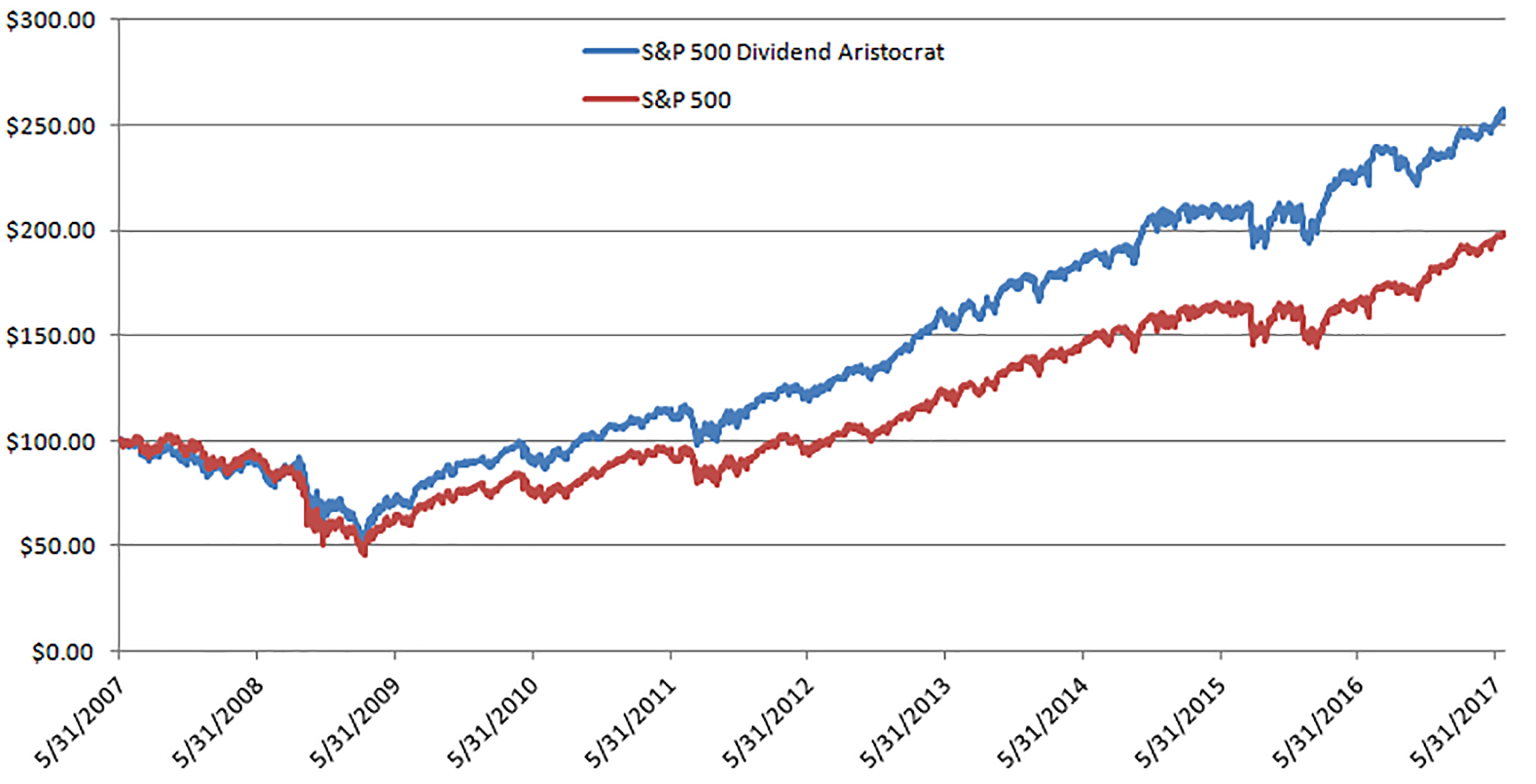 This strategy is so successful that even the world's smartest and richest investors follow it.
Warren Buffet (the greatest investor of all time) owns several classic dividend stocks like Coca Cola and Johnson & Johnson. And Warren is worth a cool $75 BILLION!
Even Shark Tank's Kevin O'Leary is a big dividend investor. He never owns a stock if it doesn't pay shareholders a dividend!